"New Hampster"
Staff member
Joined

Jul 30, 2007
Messages

7,996
Reaction score

303
X-Fest 2022
will make it's return to Lake Harmony, Pennsylvania!
That's right guys... the one and only
X-Fest
will make its third appearance at the Lake Harmony Inn. We had such a great experience in the past we've decided to go back. This year's
X-Fest
will be held in
Lake Harmony, PA
from
September 30 - October 2
. The itinerary will be light so we have the flexibility to adjust on the fly, but here is my first pass:
Fri, Sept 30: Arrive, Meet & Greet, Lake Harmony Watersports (Wakeboarding, Waterskiing, Tubing, Stand-Up Paddleboarding, Canoeing, Kayaking, etc.), Yard Games (Cornhole, Polish Horseshoes, Ladderball, etc.)
Fri, Sept 30; 7PM Dinner at 'Nick's Lake House' which is within walking distance of the property, Bowling at Split Rock (maybe), Campfire, Socializing. We'll decide as a group which Saturday activity interests most.
Sat, Oct 1: Show and Shine (morning).
Sat, Oct 1: Activities

Option 1

Camelback Mountain Adventures. They have a mountain coaster, zip lines, ropes course, etc.

Option 2

Paintball at the World Famous Skirmish USA!!

Option 3

Sunset Hill Shooting Range. We've done this in the past at the Camelback meets and it's been a hit. They have a range of weapons to choose from to shoot or you can bring your own.

Sat, Oct 1: Cruise, Dinner at 'Nick's Lake House', and the ANNUAL RAFFLE (afternoon)
Sat, Oct 1: Campfire, Socializing (nightcap)
Sun, Oct 2: Breakfast and Depart
For those of you who have never been to one of these events, it's laid back and casual. It's not about tons of vendors setting up booths to push their products. It's a chance to put faces to the names you see on here every day. It's a chance for the new guys with stock rigs to see in person that can be done and ask all the questions that haven't been answered here (are there any of those?). It's about meeting new people, building camaraderie, and having fun with people that likely have very much the same interests you do. These types of meets are what is best about this forum. We'll have organized dinners on Friday and Saturday nights with the group and a raffle with some
GREAT
prizes following Saturday's.
Raffle Prizes
TBD
I have negotiated a reduced rate at Lake Harmony Inn
($360+tax for the two night stay)
which sits on 150 feet of waterfront on Lake Harmony. You should be able to book any room in the hotel for that rate (There are two types, Single Queen or Two Doubles).
The property is fairly small so please only book a queen room if you are bringing your +1. Otherwise please try to split rooms.
There are also larger rooming options for groups that would prefer to stay together.
*****To get the reduced rate you must email lakeharmonyinn@gmail.com and inform them you are part of the X-Runner meet*****

Please PM ME once you've booked your room.
If we get a huge turnout and overbook Split Rock Resort is on the other end of the lake. I chose the smaller venue so that we can have the place to ourselves. The property also doubles as a watersports rental facility. So they have boats, kayaks, canoes, stand-up paddleboards, just about anything you'd want to do on a lake is available to us on the property.
The property is also pet friendly (pet cleaning fee) so please inform the hotel if you plan to bring your furry friend.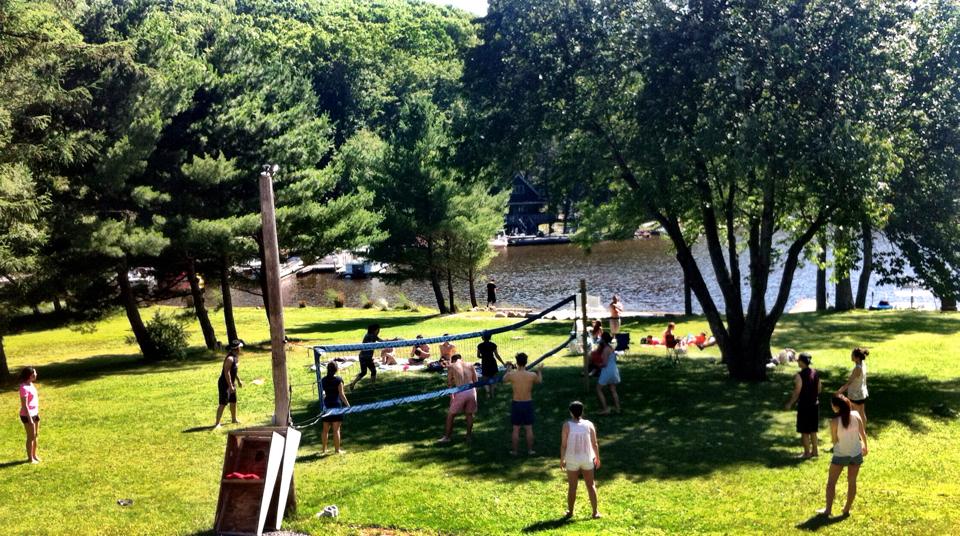 LAKE HARMONY INN
90 North Lake Drive
Lake Harmony, Pa 18624
Phone: 570.722.0522
http://lakeharmonyinn.com/index.html/
LAKE HARMONY WATERSPORTS
(on property)
Phone: 610.742.4403
http://lakeharmonywatersports.com/
SKIRMISH USA
(12 Min Drive)
211 North Meckesville Road
Albrightsville, Pa 18210
9:00am-6:00pm
Phone: 800.754.7647
http://www.skirmish.com/
SUNSET HILL SHOOTING RANGE
(30 Min Drive)
2282 PA-314
Henryville, PA 18332
Phone: 570.629.3981
sunsetrange.com
CAMELBACK MOUNTAIN ADVENTURES
301 Resort Dr
Tannersville, PA 18372
Phone: 570.629.1661
https://www.skicamelback.com/
NICK'S LAKEHOUSE
(Walking Distance)
110 Lake Harmony Road
Lake Harmony, PA 18624
Phone: 570.722.2500
http://nickslakehouse.com/
BOULDER VIEW TAVERN
(5 Min Drive)
123 Lake Harmony Rd
Lake Harmony, PA 18624
Phone: 570.722.9696
This first post and thread will be updated with more information as it becomes available!
Don't miss out on the most bad ass event of the year!
See you guys there!
Please
PM NHXRUNNER
once you've confirmed your reservation so I can keep an updated list of who is confirmed to be attending.
Confirmed Attendee List
1.
@NHXRUNNER
2.
@*IrunnIt*
3.
@Limitless
4.
@gearhead899
5.
@throwinsparksatu
6.
@xrbeach13
7.
@BrotherMurderface
8.
@Gadget
9.
@05TACOMAXRUNNER
10.
11.
12.
13.
14.
15.
16.
18.
17.
18.
19.
20.
21.
22.
23.
24.
25.
26.
27.
28.
29.
30.
Last edited: